A community activist for the 26 years she lived in Howard County, Casey believed people could have a positive impact by putting their beliefs into action.
Her list of achievements is long and varied. Before moving to Howard County, she was a high school English and Drama teacher in nearby Baltimore County. Once she moved to Howard County in 1974, she became active in both civic and charitable institutions. Casey was a member of the Rotary Club of Columbia, the American Heart Association and the YMCA, and served on the board of directors of the county's Association for Retarded Citizens, as well as raising funds for Howard County General Hospital. She was the County representative on the Baltimore Regional Planning Council's Air Quality Task Force for four years. She also served on the board of deacons of Mount Hebron Presbyterian Church and was a member of the Howard County Human Rights Commission.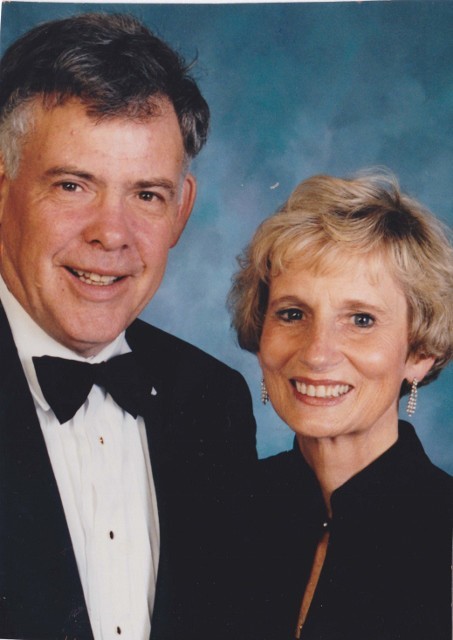 Beginning in 1982, she was elected to the county Democratic State Central Committee and was chairwoman from 1985 to 1986.
During that time, she also served as the county's tourism executive director. She was news director for Howard County Cable television from 1983 to 1984, and in 1987, became public information administrator for Howard County government. In the early 1990's she worked for The Rouse Company and in 1994 was the Democratic Party's candidate for the House of Delegates.
Casey's commitment to and passion for the causes she believed in were integral to her life. Because she made a difference in the lives of so many, her family established this award to recognize her contributions and support the wide variety of causes she considered so important to her community.
Since the award was created in 2000, Dr. Eugene "Pebble" Willis enjoyed presenting the award personally on an annual basis. On August 12, 2009, Dr. Willis, loving husband of Casey Willis, passed away. Dr. Willis by profession was an Orthopedic Surgeon dedicated to providing excellent care and services to his patients and making a difference in our community. This award is offered in memory of both Casey and Pebble Willis.
The award is presented each year at the Community Foundation of Howard County's Annual Dinner, when the community gathers to celebrate philanthropy and recognize some of the terrific work being done by local nonprofits.
Nomination Form for 2022 Willis Award
PAST WINNERS
2022: Bridges to Housing Stability for the Circle of Support program
2021: OhanaHC
2020: Girls on Fire for its mentoring program for girls
2019: N/A
2018: N/A
2017: Humanim, Inc. for its Healthy Transitions Program
2016: Community Action Council for services in the aftermath of the Ellicott City Flood
2015: A-OK Mentoring and Tutoring
2014: Camp Attaway
2013: Domestic Violence Center of Howard County for its Sexual Assault Hospital Accompaniment Program (SAHAP)
2012: Neighbor Ride
2011: Linwood Center for its Linwood Center Boutique
2010: Community Action Council of Howard County for its One Month's Rent initiative
2009: Chase Brexton for its Program for Dental Screenings & Health Promotion
2008: Rebuilding Together Howard County
2007: Howard County Autism Society
2006: FISH of Howard County, Inc.
2005: Grassroots Crisis Intervention Center
2004: The Health Alliance
2003: Christ Church Link Program
ELIGIBILITY
Any organization in Howard County with a 501(c)(3) IRS designation involved in human services is eligible to apply.
NOMINATION CRITERIA
The award recognizes a new or ongoing program or project of the organization that was operational sometime during the previous twelve months. The program or project described must have directly impacted a resident or residents of Howard County and will need to have made quantifiable difference to the person(s) life.
NOMINATION PROCESS
Either the Executive Director or the President of the Board of Trustees of the organization must complete the application and send it, along with a copy of the organization's 501(c)(3) designation, to the Community Foundation of Howard County via email to Grants@CFHoCo.org by 5 p.m. on November 4, 2022.
Applicants will receive a confirmation email indicating receipt of the application.
AWARD
One organization will be named the recipient and will be honored with a $3,000 unrestricted award, which will be presented at the Community Foundation of Howard County's Annual Dinner & Celebration of Philanthropy on December 1.
CONTACT INFORMATION
The foundation's director of grants and community engagement, Dee Athey, is available to assist you throughout this process and welcomes your questions and comments. Dee can be reached by phone, 410-730-7840 or via email, Grants@CFHoCo.org.