For more than 50 years, the Community Foundation of Howard County (CFHoCo) has been connecting its generous donors with the critical needs in our community through grantmaking.
Each year, in partnership with our generous donors, we award grants to registered nonprofits that are looking to improve our community.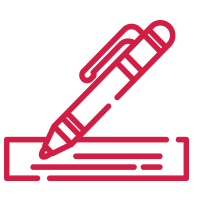 The window for 2022 grant applications opens on Monday, May 2 and closes on Tuesday, May 31 at midnight. To be considered for a grant, an organization must meet IRS charitable guidelines. Each program is unique in its eligibility and application requirements, which are outlined below.
Community Grant Guidelines 2022
A Community Grants 2022 Information Session was held virtually on Thursday, May 12 from 9 a.m. to 11 a.m. via zoom. If you missed this session, click here to see the zoom video presentation. Click here to see the PowerPoint slides.
Additionally, you can schedule a one-on-one appointment with our staff to discuss an application if needed.
Get updates on issues that matter to you.
Subscribe to Community Foundation of Howard County News.