Establishing a fund at the Community Foundation of Howard County (CFHoCo) will allow your clients to use their gifts in the most effective and efficient manner to meet their philanthropic goals and create meaningful change in the community.
CFHoCo has a long history of working with philanthropic individuals such as your clients to make Howard County one of the nation's best places to live, work, learn and play.
Our knowledge of Howard County nonprofits is unparalleled.
As a result, we can help your clients identify how to get the greatest possible impact or their philanthropic investments.
DUE DILIGENCE AND LEADERSHIP
CFHoCo, both as a grantor and as a facilitator to our donors, has vetted and continues to vet recipient nonprofits' financial strength, administrative ability and effectiveness in delivering on their mission.
CFHoCo is also a leader in identifying and addressing emerging issues in the County and can provide guidance to your clients if they have not yet decided on the goals for their contribution.
We can also help your clients to make wise decisions in order to create the largest impact through their donation by leveraging the over 300 funds already managed by CFHoCo which have a combined worth of more than $30 million.
For more information please email Beverly White-Seals or call (410) 730-7840. "The Community Foundation of Howard County's established platform allows us to understand what the community needs and then connect to help the community in the best way."
– Chima Chijioke, Manager of External Affairs, BGE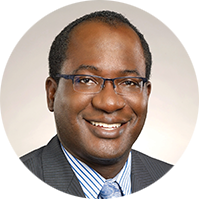 Get updates on issues that matter to you.
Subscribe to Community Foundation of Howard County News.