Endow Maryland is a state tax credit that rewards donors who help build permanent, endowed charitable funds for local communities across the state – including right here in Howard County.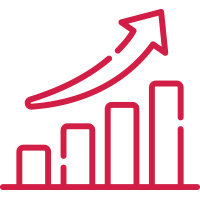 Want to be rewarded for helping to build permanent charitable funds that benefit Howard County such as our Next 50 Fund? Participate in Endow Maryland, and give back to your community in a meaningful and lasting way.
BENEFITS FOR THE COMMUNITY AND YOU
Here at the Community Foundation of Howard County, Endow Maryland will help build our Next 50 Campaign or our Fund for the Common Good – permanent unrestricted endowment funds that allow us to address Howard County's most pressing needs through our community grants program. This gift may qualify for a 25% State of Maryland corporate income tax, personal income tax, insurance premiums tax or public service company franchise tax credit.
There are limited credits available, so we encourage anyone who is interested to promptly contact us at 410-730-7840. These credits are available on a first-come, first-served basis.
Tax credits are only available for new contributions so a grant from your donor advised fund or IRA charitable rollover would not be eligible.  Contributions may be made in the form of a personal check or stock gift.
Get updates on issues that matter to you.
Subscribe to Community Foundation of Howard County News.