New for 2023: "I Love Maryland" Grand Raffle
Whether you are attending the Community Foundation of Howard County's 2023 Spring Party on May 24th or not, you can support the event and the organization by purchasing tickets for the Maryland-themed Grand Raffle presented by our friends at The Kahlert Foundation. All proceeds from the raffle directly benefit the Community Foundation.
You do not need to be present to win. The drawing will be held at 7:30 p.m. during the Spring Party and winners will be announced on site. Winners not present will be notified via email and/or phone by May 25th at 12 noon.
Grand Raffle tickets are on sale now and will continue to be sold until 7 p.m. on May 24 at the event. We recommend you buy raffle tickets in advance online. Grand Raffle tickets do not gain entry to the Spring Party.
Also, the more you spend, the better the value and your chance of winning increases dramatically. Raffle tickets are $20 for once chance, five chances (5) for $50 and fifteen (15) chances for $100.
What can you win?
"I Love Maryland" Grand Prize – Total Value: $1,600+
Away at the Bay Charters Chesapeake Bay boat excursion from Kent Island ($750 value)
Maryland flag corn hole set with two sets of four weatherproof bean bags ($300 value)
$200 Route One Apparel gift certificate ($200 value)
Custom stained Sagamore whiskey barrel ($300 value)
Bottle of Sagamore Spirit Reserve Series Port Finish Rye Whiskey ($99 value)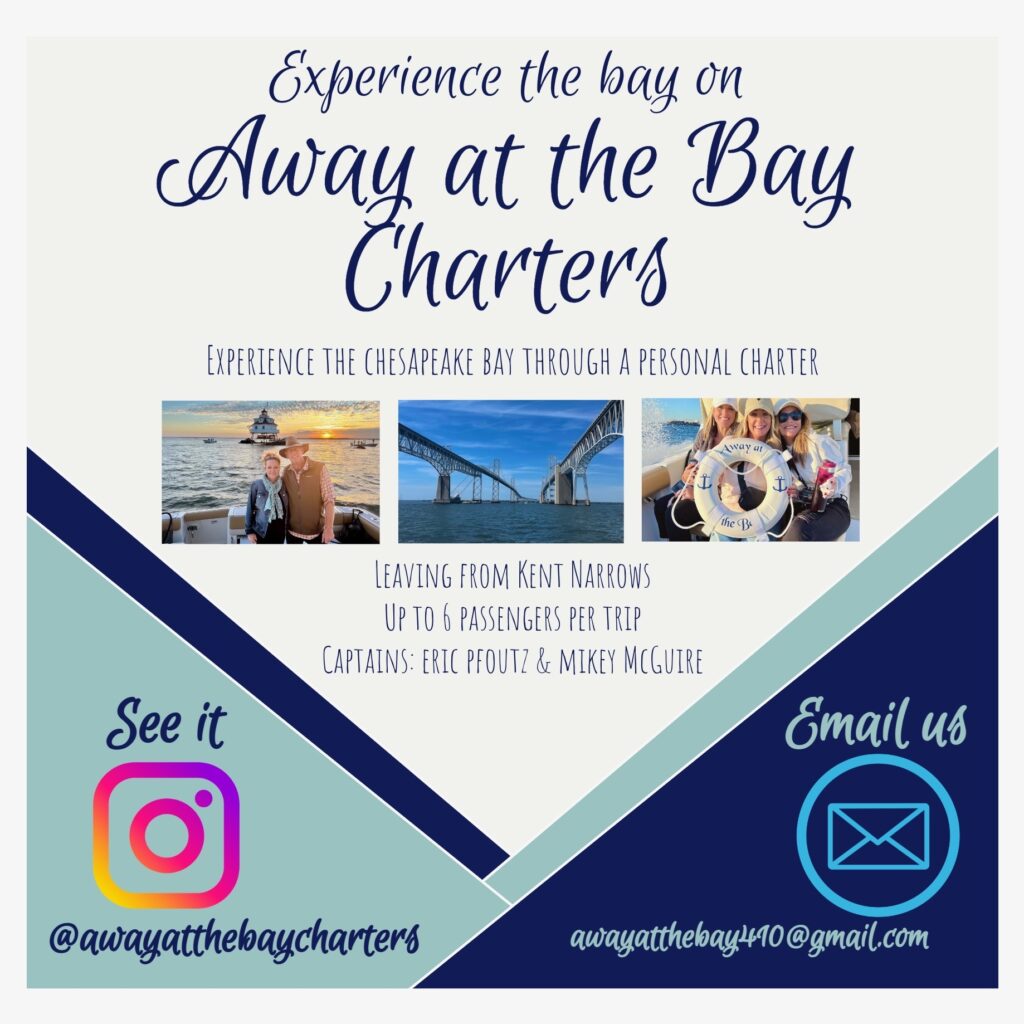 Secondary Prizes (to be awarded separately):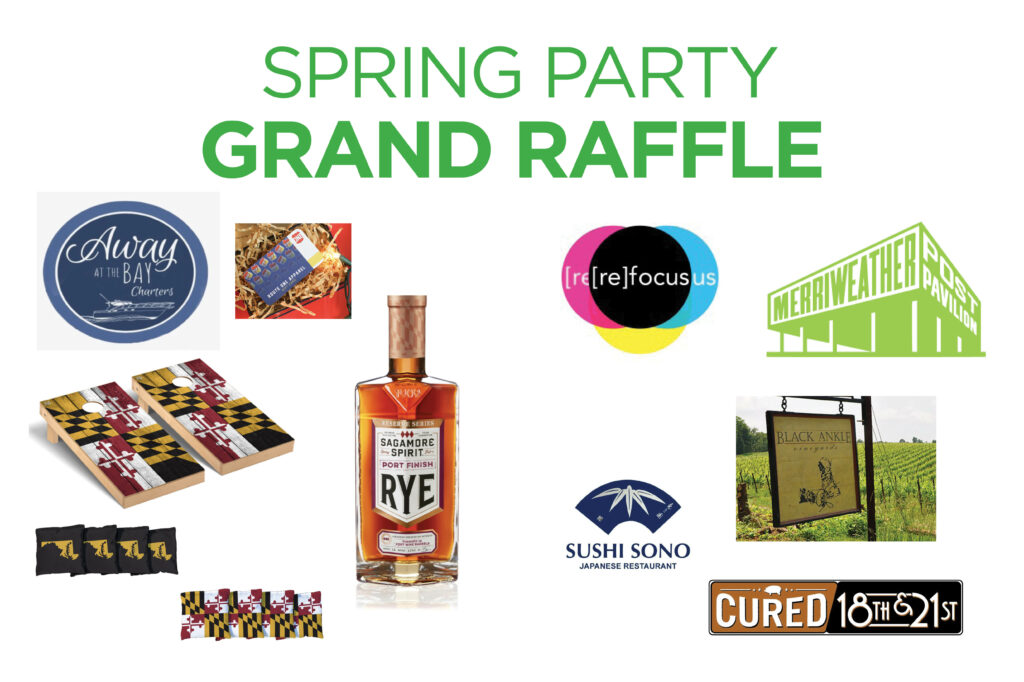 Thank you to our Grand Raffle sponsor The Kahlert Foundation, and to contributors such as Aparagon, Away at the Bay Charters, Black Ankle Vineyards, Cured and 18th & 21st, Davidus Cigars, Edwards Performance Solutions, J&J Exterior Solutions, Joan Lovelace, [re]focus Portrait Studio, Smith Consulting & Events, Sushi Sono, Sagamore Distillery and others.