(Images courtesy of ESJP)
The development team working on the new Howard County Circuit Courthouse is building a foundation in our community in more ways than one. In the first public-private partnership (P3) for Howard County, County Executive Calvin Ball and his team are working with Edgemoor-Star America Judicial Partners (ESJP), the private entity formed to collaborate with the county on the project.
Ball broke ground on the endeavor on June 24, 2019. The 238,000 square foot facility will resolve deficiencies in the existing courthouse, which was built 175 years ago and has numerous safety challenges that impact access to justice. The new courthouse is scheduled to be completed in July 2021.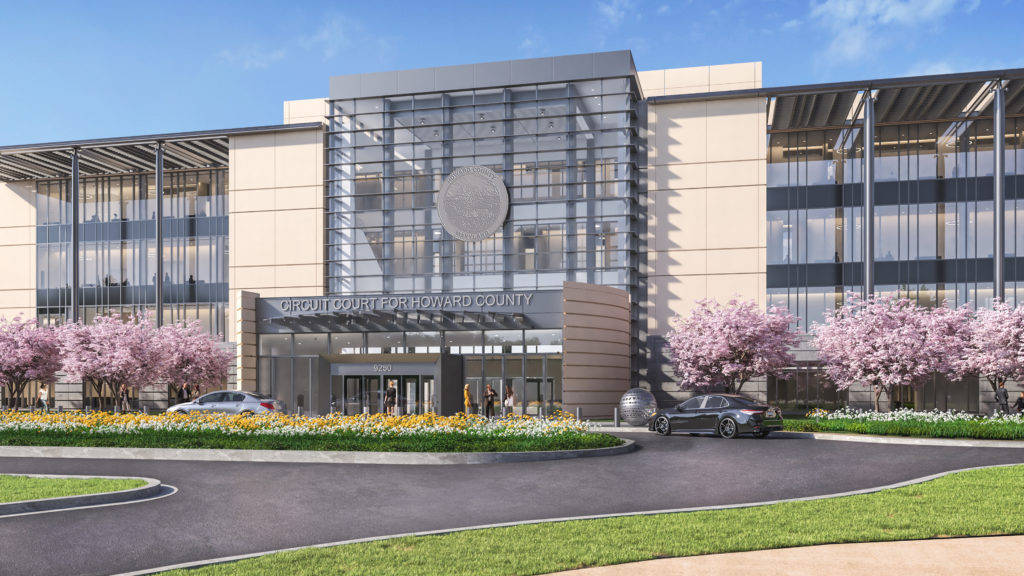 ESJP has proved to be a tremendous partner, and its investment in Howard County goes well beyond the construction project. In late April, ESJP began creating a new fund for the Community Foundation of Howard County to help with community needs related to COVID-19. The New Howard County Courthouse Development Team COVID-19 Relief Fund is a donor-advised fund that supports local nonprofits providing relief from the pandemic.
"I've been thrilled to see the way our new courthouse development team has rallied to support the Howard County community during the COVID-19 pandemic," said Brian Dugan, the CEO of Edgemoor-Star Judicial Partners. "By contributing through the Community Foundation of Howard County, we know we're supporting the small and local non-profit businesses that are so integral to the fabric of our community during times when grant funding and fundraising may be curtailed or impossible because of COVID-19. Plus, these beneficiaries are the very firms currently helping address the needs of Howard County residents and families adversely impacted by the COVID-19 pandemic. We need them in business now more than ever."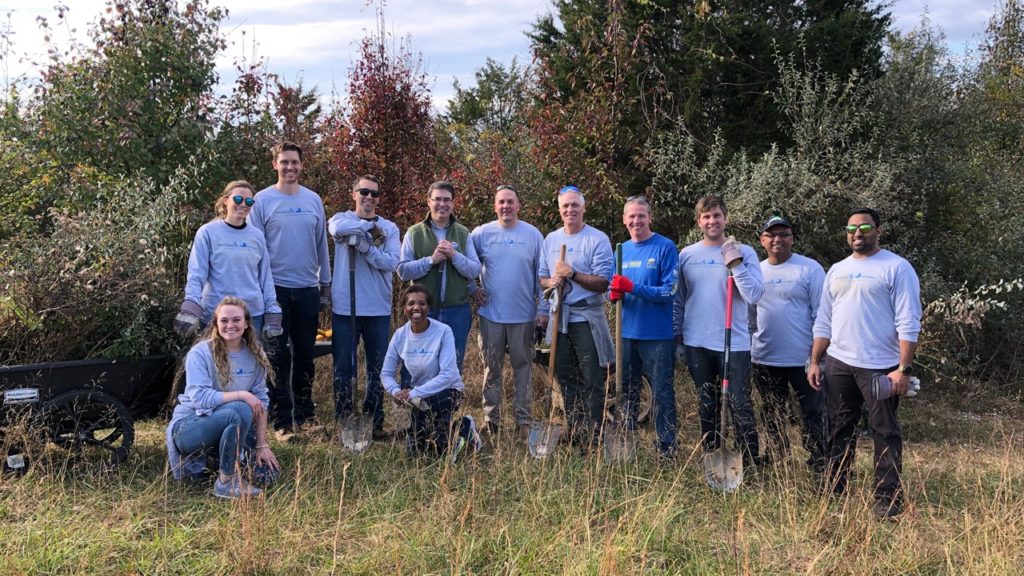 "It's fantastic to see what these companies are doing to support the Howard County community," said Beverly White-Seals, President & CEO of the Community Foundation of Howard County. "The needs of the community are staggering. We are in an unprecedented crisis, but we are so gratified at how ESJP has taken a leadership role to take care of people in need."
The ESJP team isn't stopping there. Dugan heard about the fundraising campaign that the Community Foundation's Youth in Philanthropy (YIP) program is working on, and he quickly got consensus from the courthouse development team to assist the high school students. The 15 Howard County sophomores and juniors learning about philanthropy in the YIP program initiated their own student-led fundraising campaign to raise $5,000 for coronavirus relief. The students reached out to 19 people in their network seeking $19 by June 19 to battle COVID-19. ESJP will match the YIP $5,000 goal to double the impact the students can make with their next round of grants.
"In addition to the corporate leadership and the $38,600 raised to date in their fund, they've stepped up to help support our Youth in Philanthropy program, a key new initiative at CFHoCo," said Dan Flynn, Director of Development, Marketing and Communications at CFHoCo. "It's another statement that shows how they're cementing their connection to our community. This matching grant both empowers the students to make a bigger impact and inspires our next generation of philanthropists – our YIP students."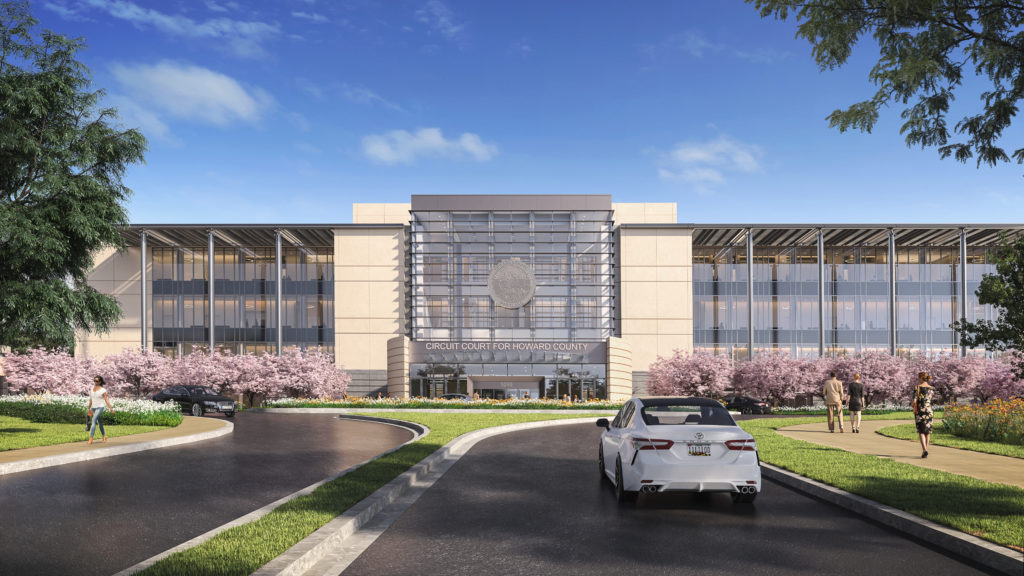 "Though our original intent was to rally the other companies working on the project to donate (and they have done so), it has been heartwarming to see the number of individuals who have voluntarily and generously contributed personally to the cause," added Dugan. "It's truly an honor to work with a group of individuals who care enough to step up and help out personally in these challenging times."
Led by developer and equity members Edgemoor Infrastructure & Real Estate (Maryland-based) and Star America Infrastructure Partners, the ESJP Team also includes Clark Construction Group (MD-based) as design-builder, Harkins Builders (Howard County, MD-based) as associate design-build contractor, HOK as lead architect, and Johnson Controls as facilities manager.
Other key team members include:
– Allen & Shariff Engineering (Howard County, MD-based)
– Project Finance Advisory Ltd
– Bracewell LLP
– O'Connell & Lawrence (MD-based)
– Site Resources (MD-based)
– S2N Technology Group (MD-based)
– Cagley & Associates (MD-based)
– Wiley|Wilson
– Kirlin Design Build (MD-based)
– Rosendin Electric
– Turner & Townsend
– Gordon Contractors (MD-based)
– Physical Security
– Crystal Steel Fabricators
– C&E Constructions
– Sody Concrete (MD-based)
– DXI Construction (MD-based)
– MetLife