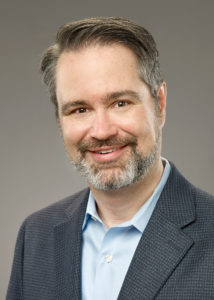 The Community Foundation of Howard County, which raises, manages and distributes funds to support Howard County nonprofits, named Peter Panepento chair of the board of trustees. Panepento is co-founder of Turn Two Communications, a Columbia-based public relations and communications firm that specializes in working with community foundations, nonprofits and socially minded companies.
Panepento leads the Turn Two Communications' philanthropic practice, including its work developing and executing a national PR and communications strategy for the Community Foundation Public Awareness Initiative, a coalition of 125 U.S. community foundations working to advance fair tax policies for donors and showing the importance of philanthropy to communities.
In addition, Panepento provides media and communications support to other community foundations—including The New York Community Trust, Greater Washington Community Foundation, Community Foundation for Southeast Michigan and the Puerto Rico Community Foundation—as well as to nonprofits and companies.
Before becoming a consultant, he spent more than 20 years as a journalist, most recently at The Chronicle of Philanthropy, where he served as its first online editor and later as assistant managing editor. He also served as a senior vice president for the Council on Foundations, wrote Modern Media Relations for Nonprofits and contributes to Nonprofit Marketing Guide.
Panepento lives in Columbia and has been a member of the board of the Community Foundation of Howard County since 2016.