Dr. Carlessia Hussein believes, by virtue of circumstances beyond their control, that some children need additional help to reach their full potential. This summer 74 Howard County boys will have an extra opportunity because of her vision and philanthropic leadership. The Carlessia Hussein Minority Scholarship fund was established at the Community Foundation of Howard County (CFHoCo) in 2015. The fund provides scholarship grants for African American, Latino or Native American middle school males, who are enrolled in a Howard County public school, to attend four-week summer enrichment programs at various middle school locations.
Students participate in grade-level academic courses (reading/English, math, science, social studies) each morning, and in a wide range of enrichment opportunities in the afternoon. The scholarship provides children access to programs that encourage leadership, academic achievement, character development, expand problem‐solving skills and engender a sense of community.
The Carlessia Hussein Minority Scholarship covers 100 percent of tuition and related expenses (including lunch, snacks and transportation if needed) associated with participating in these summer programs. This year a total of $19,500 will be distributed on behalf of the selected recipients. Since its start in 2015, more than 300 children have benefited from the program.
"The Hussein Scholarship program was started to offer needed opportunities to middle school boys of color who come from income-constrained families," stated founder Carlessia Hussein. "Multiple years of data show that poverty is a major indicator for school failure and challenges through life. Males of color are more adversely affected. Middle schoolers are at such a critical developmental age, and this program provides enrichment experiences during summer break. Their world experiences should point to a path to success."
Dr. Hussein's community activist logic model is to push existing resources to neighborhoods that need them. Of critical importance, she seeks to add an experience that is culturally uplifting, raises self worth and inspires the boys to believe in themselves. Each May she hosts an award ceremony for the scholarship recipients that includes their parents, extended family, Howard County Public School System (HCPSS) officials, fund donors and elected officials. Each awardee is called to the stage to be recognized for earning his award.
The scholarship is Dr. Hussein's way of "passing it on." She strongly believes that by reaching out to one child at a time you can affect the lives of many people. Through this scholarship, Dr. Hussein is able to offer that much-needed support to children in their more formative years.
"Dr. Hussein is an inspiration," said Dee Athey, the director of grants and community engagement at the Community Foundation. "It's a joy to assist her in impacting so many young people. What's truly amazing though is that in addition to being the founder, the driving force and the main benefactor of this program, she has galvanized the community and inspired other people to contribute annually to her initiative. In fact, her philanthropic leadership has led to conversations with other folks about how they might be able to create their own program using her model."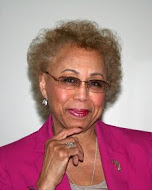 Dr. Hussein started her career as a nurse and two decades later earned her doctorate in public health from the University of California, Berkeley. Throughout her career she made a significant impact on population health at the local and state levels. Interlaced in her more than 50‐year career, has been a commitment to the health of minority, underrepresented and underserved populations.
If you wish to make a donation to assist in this effort, click the button below.
The list of 2023 Carlessia Hussein Minority Scholarship Winners (alphabetical by school):
Bonnie Branch Middle School
Nelson Urbina Aleman
Cristhian Bohorquez
Ricardo Fernandez
David Islas Garcia
Nolvin Avelar Garcia
Dency Lara-Cedillo
Jasser Lemus De La O
Onan Fajardo Lopez
Leonardo Perez
Manidiel Acosta Reyes
Favian Amaya Rivas
Fredy Equizabal-Rivas
Eybrian Vasquez Vallejo
Cradlerock Middle School
Caleb Agyapong
Jayden McCoy
Naji Osman
Ducketts Lane Middle School
Francisco Morales Gonzalez
Gorman Crossing Middle School
Kalin Williams
Hanover Mills Elementary School
Waris Akintobi
Malachi Williams
Harper Choice Middle School
Ryan Busby
Anthony Flores Garcia
Edwin Montoya-Monroy
Longfellow Elementary School
Joshua Ibanez
Mayfield Woods Middle School
Adrian Sanchez Avila
Giovani Jaramillo Benitez
Juan-Jose Chavarria
Patrick Galicia Menjivar
Gerson Gomez-Mejia
Justin Andrade Pleitez
Christian Zaldivar-Barrera
Murray Hill Middle School
Ezequiel M. Avelar
Olvin J. Escobar
Fernando Franco
Andree Miranda
Abiola Obafemi
Esau Mendez Rivas
Jaydon Rojas
Anthony Rosales
Jason Alexis Mejia Sorto
Oakland Mills Middle School
Justin Montes Martinez
Joshua Batista Medina
Snayder Maldinera Menjivar
Cesar Perez-Cortez
Joseph Sanchez
Patapsco Middle School
Jason Ayala
JanCarlos Fajardo-Cruz
Jeferson Izaguirre
Jeremy Ramos
Patuxent Valley Middle School
Elijah Adeleke
Tyler Crockett
Melvin Pena Garcia
Lonnel Gray
Emer A.Maravilla Jerez
Emmanuel Castillo Lopez
Eliu I Perez Lopez
Angel Figuero Mejia
Jesus Rincon Morales
Kedus Samson
Peyton Washington
Kamil Yeje
Phelps Luck Elementary School
Jose Morales Arenivar
Orbin Arenivar Morales
Thomas Viaduct Middle School
Hector Tabora Alvarenga
Adrian Martinez Angel
Carlos Oliva Arita
Neymar Casacola Carbajal
Santiago Garcia
Hamilton Gutierrez
Walter Lorenzo
Benjamin Lucero-Mendez
Leonel A. Rivas
Cody Sarmiento-Torre
Joshua Segovia