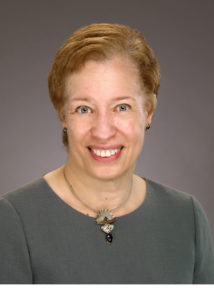 Beverly White-Seals, president and CEO of the Community Foundation of Howard County, will be recognized as a "Bridge of Hope" at JustLiving Advocacy's Bridges of Hope Community Leadership Luncheon for her work connecting donors with local nonprofit organizations to improve the lives of Howard County residents.
JustLiving Advocacy, which supports single-parent families through childcare and health care, identify "Bridges of Hope" as organizations and individuals who provide opportunity, access, support and inclusion to help lift families out of poverty. "Bridges of Hope" contribute to the community through their philanthropic and life-sustaining endeavors for those in need.
"It's an honor to be recognized by such an important organization, JustLiving Advocacy, which builds bridges connecting families to the resources they need," White-Seals said. "That's a big part of what we do at the Community Foundation of Howard County, and it's indispensable to the community."
White-Seals joined the Community Foundation of Howard County in 2012, bringing broad experience in the public, private and philanthropic sectors. She positioned the organization as a hub for Howard County philanthropy, while building a new leadership team and investing in better processes and systems.
Previously, White-Seals was an attorney and served on more than 30 nonprofit boards. Born and raised in Washington, D.C., she earned her law degree from Columbia University School of Law and her bachelor's degree from Ohio Wesleyan University.