For more than 50 years, the Community Foundation of Howard County has been a stabilizing force in the community, inspiring lifelong giving and connecting people, places and organizations to worthy causes across Howard County and beyond. In good times and in crisis, CFHoCo is here for Howard County.
This has been a challenging year for everyone, including the nonprofit community that cares for us all. Now more than ever, CFHoCo needs your support.
ANNUAL DINNER SPONSORSHIP INFORMATION
On December 3 we'll host our Annual Dinner – virtually – and your critical support helps us continue our mission. Your Annual Dinner "ticket" is a tax-deductible contribution that fuels our operating fund and sustains our work.
We hope you'll join us on December 3 for our Annual Dinner! While attendance is free, we do hope you will make a suggested donation of $50 to help support CFHoCo in our endeavors to support the community. Click here to donate to CFHoCo.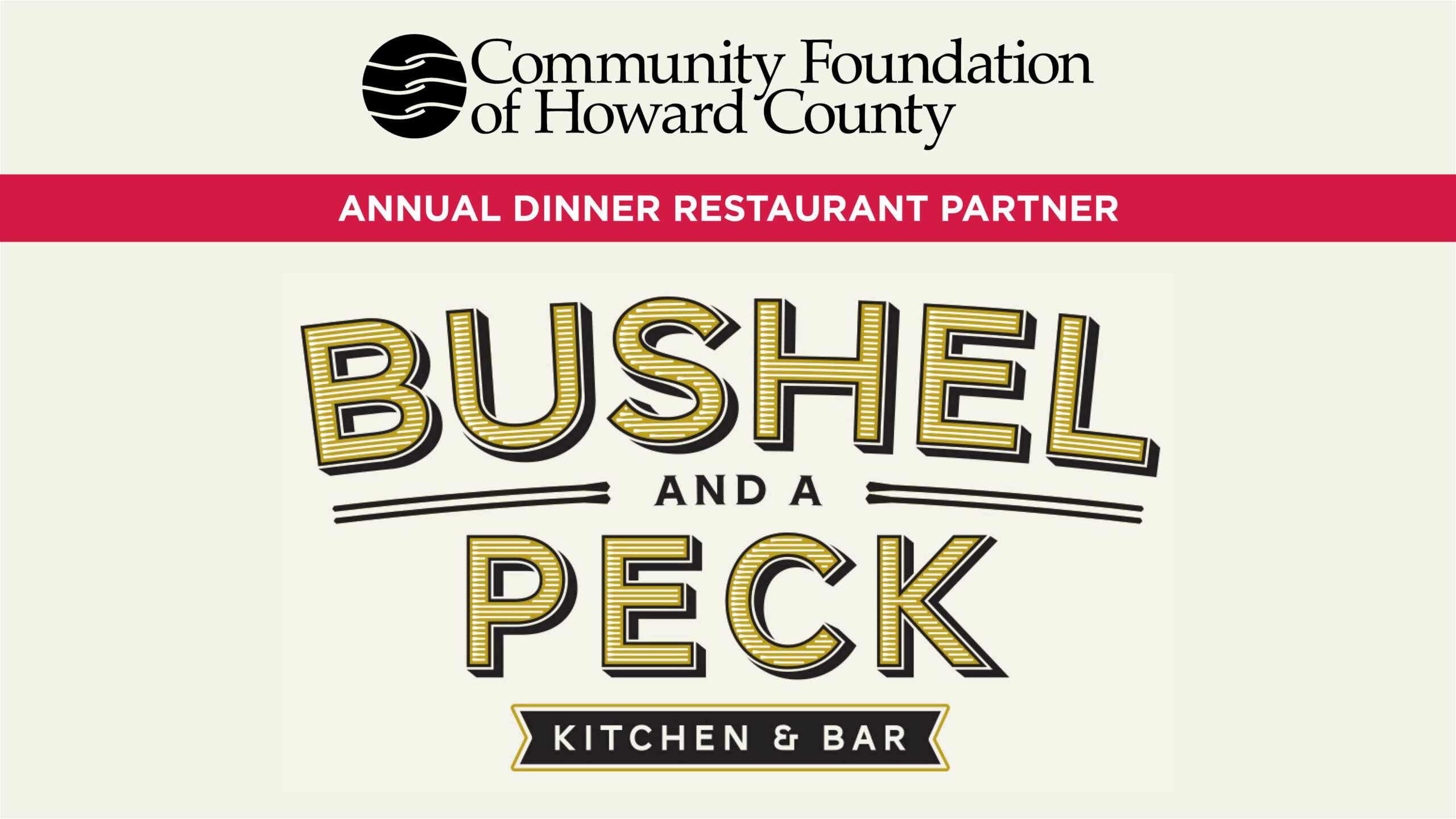 We're pleased to partner with Bushel and a Peck to provide a shared food and beverage experience during the event! Bushel and a Peck, the latest Wecker dining experience in Howard County, celebrates all that grows, swims and grazes in the Chesapeake Bay watershed.
Use this link to place your order and choose between three delicious offerings hand-selected for CFHoCo Annual Dinner guests designed not only to travel well as a carryout option, but tantalize your taste buds:
Braised Beef Short Rib Dinner
Jumbo Lump Crab Cake Dinner
Fall Vegetable Risotto with Herb Crusted Cauliflower Steaks Dinner
Each meal comes with a side salad and their amazing cinnamon bun bread pudding for dessert! These complete three-course meals are packaged for CFHoCo guest for only $35.
Simply look for the "Choose a Menu" drop down menu in the middle of the page and select the Community Foundation of Howard County Annual Dinner special offer.
Add in a signature bottle of wine (or two) made exclusively for Bushel and a Peck for a special price of only $15. A portion of every purchase supports CFHoCo.
Please place your order by December 2 to ensure all orders can be properly fulfilled before the event begins at 6 p.m. on December 3.
Get updates on issues that matter to you.
Subscribe to Community Foundation of Howard County News.